www.auntieannes.com/gift-cards – Auntie Anne's Gift Card Balance Checking Process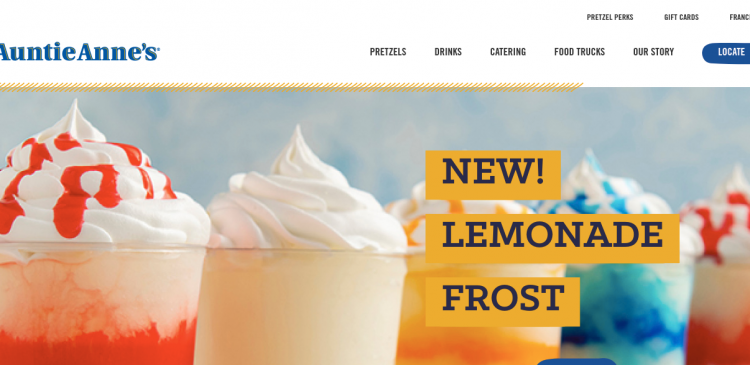 Auntie Anne's Gift Card Balance Check
Auntie Anne's Gift Cardholders can check the balance of their gift cards conveniently over the web from any internet-connected device like smartphone or computer at any time anywhere. The balance inquiries can also be done by the phone or during an in-store visit to your nearest Auntie Anne's location.
With Auntie Anne's Gift Card, available in both the form of an e-gift and traditional paper card, you can give the gift of dough to yourself or share the goodness that is freshly baked, hand-rolled soft pretzel with someone special.
How to Check Auntie Anne's Gift Card Balance Online
So, if you are the recipient of an Auntie Anne's Gift Card or have purchased one, you can view the amount available on the card online. For Online Auntie Anne's Gift Card Balance Check, have your card ready and then you can use the steps listed below.
Access Auntie Anne's Card Balance webpage at Auntie Anne's Card Balance

Enter the 19-digit card and 4-digit Security Code from the back of your Auntie Anne's Gift Card in their respective fields on the left-hand side of the page.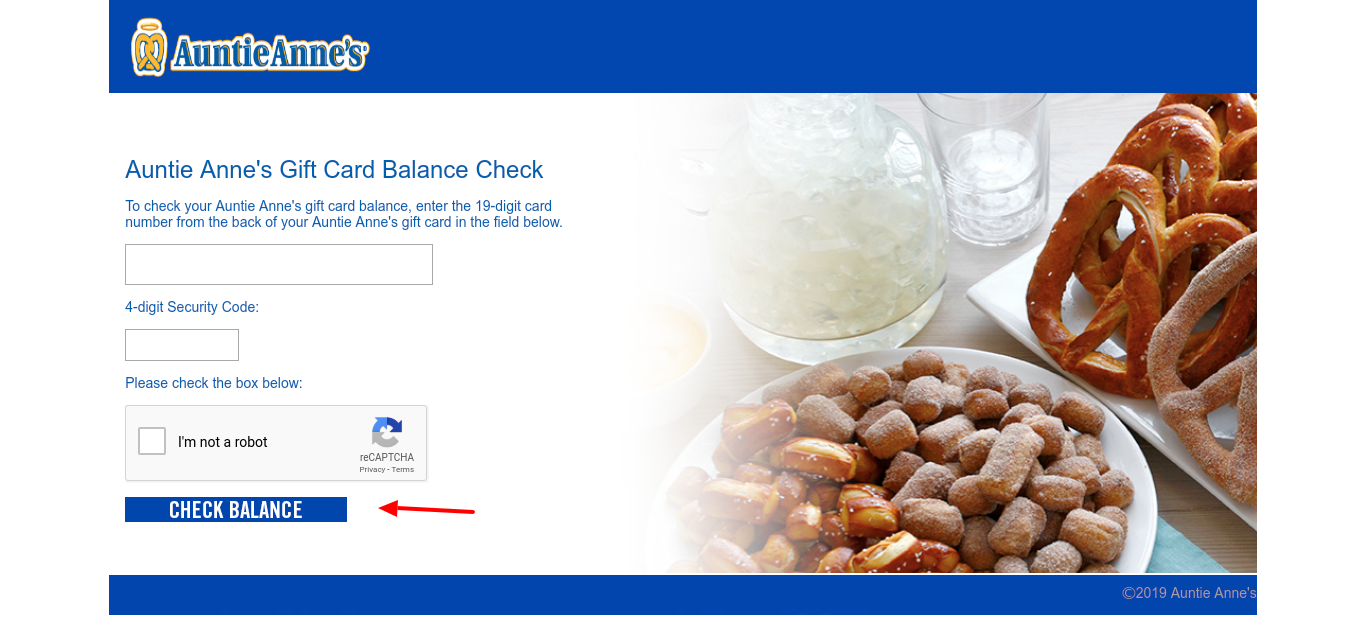 Check the reCAPTCHA box to cut down the spam.

Click on the "CHECK BALANCE" button to see the balance left on your Auntie Anne's Gift Card.
Note that, if your Auntie Anne's Gift Card does not have a PIN Number, you will be required to send an email to Auntie Anne's Customer Care and request your card balance.
How to Check Auntie Anne's Gift Card Balance in Store
For Auntie Anne's Gift Card Balance Inquiries, you can also visit the closest Auntie Anne's location in your area or wherever of your choice. To find an Auntie Anne's store, go online and
Visit official Auntie Anne's site, www.auntieannes.com

Click on the "LOCATE" link at the top right corner of the page to open a drop-down bar.

Now you can use your current location by clicking the "FIND ME" button and allowing your device to access your location and show the available results.

Or enter the city or zip code of where you want to locate Auntie Anne's stores.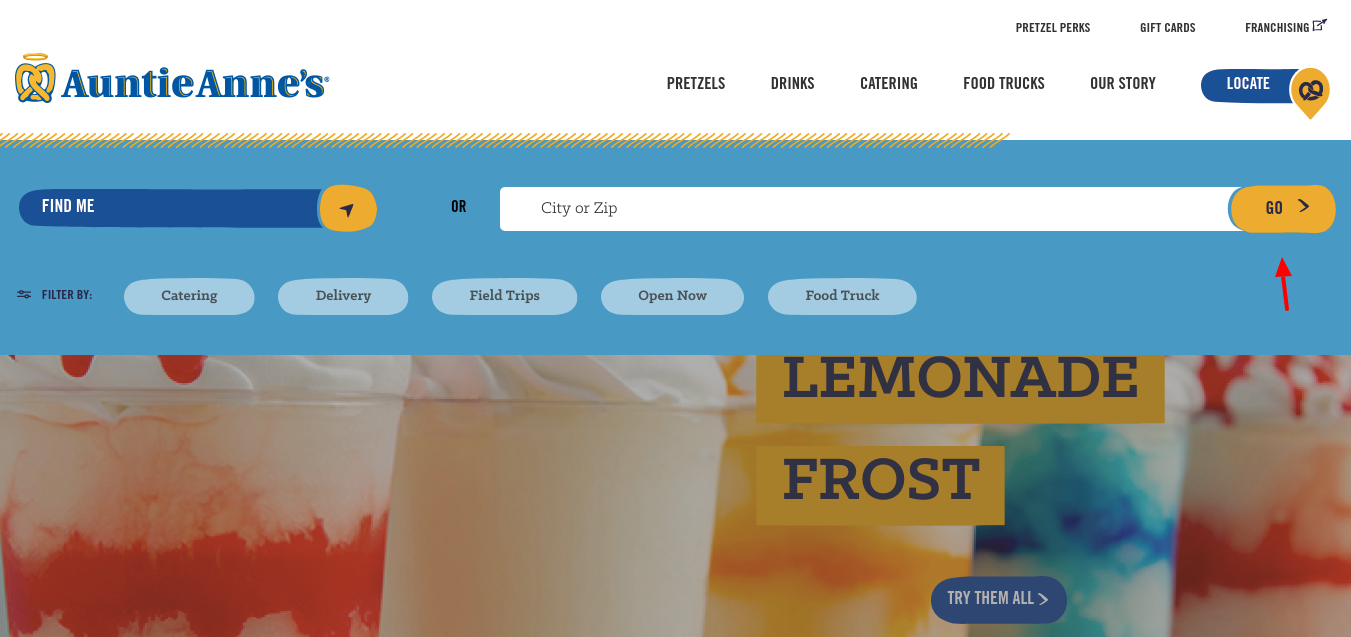 Hit the "GO" button to search for the results.
In addition, you can filter your search results by various categories i.e. catering, delivery, field trips, open now and food trunk; links are provided below the search bar.
How to Check Auntie Anne's Gift Card Balance by Phone
Auntie Anne's Gift Card members have another option to check the balance on their card. That is calling by the telephone and providing the requested card information.
Auntie Anne's Gift Card Balance Check Number: 1-717-435-1435
A Few Important Notes on Auntie Anne's Gift Card
Auntie Anne's Gift Cards can be purchased and redeemed at only participating Auntie Anne's location within the United States.

The e-gift cards can be sent via email, text or twitter.

The gift cards may not be bought or redeemed at some unique Auntie Anne's locations and travel venues.

The cards cannot be linked to the Auntie Anne's Pretzel Perks Reward app.
About Auntie Anne's
Auntie Anne's is a Lancaster, Pennsylvania based pretzel restaurant chain with more than 1500 locations worldwide. The company got the start in 1988 when its founder Anne Beiler opened a stand in Pennsylvania Farmer's Market and started baking pretzel to sell. From a single market stand, today it becomes the world's largest soft pretzel franchise. Apart from US store, Auntie Anne's has over 600 international locations and can be found in shopping malls, Walmart stores along with other non-traditional spaces that include airports, universities, train stations, parking or rest areas, amusement parks, and military bases.
Also Read : How To Check AMC Theatre Gift Card Balance Online
Contact Information
Auntie Anne's Customer Service Number: 1-877-778-9588 or 717-435-1435
Mailing Address:
Corporate Headquarters
Auntie Anne's
48-50 West Chestnut Street
Lancaster, PA 17603
Auntie Anne's Customer Care Email Address: customercare@auntieannes.com
Reference :